Rustic Cafe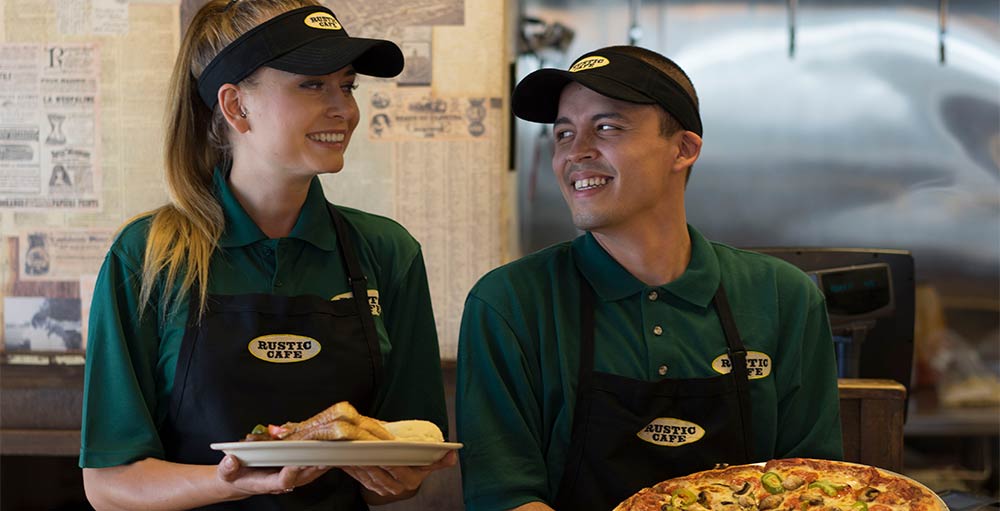 Finding great eats should be easy. That's why at Rustic Cafe we make it convenient to enjoy a home-style meal whether you're a local or just passing through town. Our menu is full of hearty dishes and generous portions, from our breakfast platters to our green chili stew. (And if you're up for an adventure, ask us about our two-pound burger challenge.) The best part? We're open 24/7, so you're not stuck resorting to fast food when hunger strikes late at night! Whether you visit us when you stop at the Kent Kwik Travel Center or bring the team in after the game, we'd love to host you.
View menus for each location here: https://kentkwik.com/rustic-cafe/
Rustic Cafe Menus
Alamogordo, New Mexico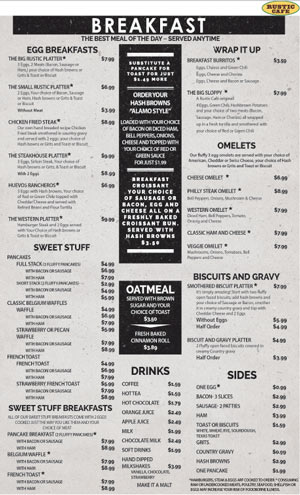 Midland, Texas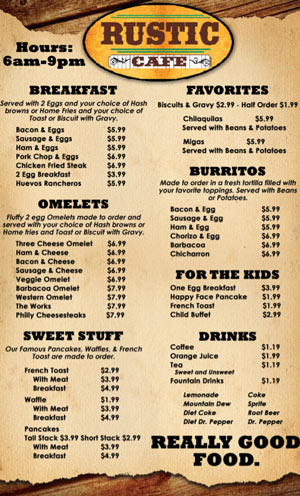 Check out our menu!